S1E11 - Dad's Story
1 year ago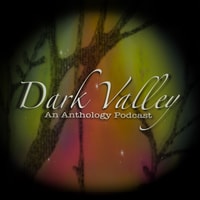 Episode Notes
Content Warning: Discussion of cancer, death of a parent, repetitive beeping
Episode 11: Dad's Story
A love story conceived by Mark S. Zurek.
This episode was written by Mark Zurek and directed by Elsbeth Denman Based on a story by Mark S. Zurek
Henry was played by Richard Denman
Allan was played by Zachary Sherry
Deborah was played by Cecelia Specht
Ruth was played by Kaili Y. Turner
Penny and Victoria were played by Gloria Tsai
The Narrator was played by Mark Zurek
Dark Valley is produced and edited by Elsbeth Denman
This podcast is recorded under a SAG-AFTRA Collective Bargaining Agreement.
It is made possible by the generous support of our patrons at Patreon.com. including: Ryan Astheimer, James Malloy, Joshua Denman, Honey Brea, Joshua Ryan, Maryann Mengak, Ryan Boelter, Charlotte and Peter, Madeline Denman, Marcia Mandel, Elaine Gibson, Brett McLaughlin and Michael Bowman.
Please visit www.darkvalleypod.com to learn more about our show.
Find out more at https://dark-valley-pod.pinecast.co
This podcast is powered by Pinecast.