S1E5 - The Many Wounds of Gwen Miller
1 year ago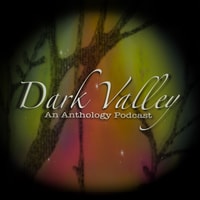 Episode Notes
Content Warning: Manipulation, Gaslighting, and tension building sound effects.
Episode 5: The Many Wounds of Gwen Miller
Gwen and Erin Miller have always had each other's best interests at heart, but like sisters often do, they disagree on who knows best. They are about to discover the delicate line between a helping hand and a leash.
This episode was written by Mark Zurek and directed by Elsbeth Denman
Gwen was played by Mary McNulty
Erin was played by Claire Liu
Mike was played by Ryan Hemstock
The Clerk was played by James Malloy
Phyllis was played by Jane Mandel
The Narrator was played by Mark Zurek
Dark Valley is produced and edited by Elsbeth Denman
Special thanks to our Guest Editor, James Malloy
This podcast is recorded under a SAG-AFTRA Collective Bargaining Agreement.
It is made possible by the generous support of our patrons at Patreon.com. including: Ryan Astheimer, Charlie Neal, James Malloy, Joshua Denman, Calie Ann, Sylva, Honey Brea, Joshua Ryan, Maryann Mengak, Charlotte and Peter, Madeline Denman and Michael Bowman.
Opening Music by https://www.youtube.com/watch?v=-IZceGNQFEc
Please visit www.darkvalleypod.com to learn more about our show.
Find out more at https://dark-valley-pod.pinecast.co
This podcast is powered by Pinecast.