S1E4 - The Way We Were
2 years ago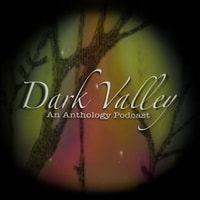 Episode Notes
The Way We Were Credits
Episode 4: The Way We Were
While Maggie Perez may be excited to see her daughter Lexi off to college, her husband Oscar feels differently. Little does this family of three realize just how far behind schedule his inability to accept the present will set them.
This episode was written by Mark Zurek and directed by Elsbeth Denman
Oscar was played by Victor Almanzar
Maggie was played by Francesca Nong
Lexi was played by Rose Hahn
Jack was played by Charlie Aleman
The Narrator was played by Mark Zurek
Dark Valley is produced and edited by Elsbeth Denman
This podcast is recorded under a SAG-AFTRA Collective Bargaining Agreement.
It is made possible by the generous support of our patrons at Patreon.com. including: Ryan Astheimer, Charlie Neal, James Malloy, Joshua Denman, Calie Ann, Sylva, Honey Brea, Joshua Ryan, Maryann Mengak, Charlotte and Peter, Madeline Denman and Michael Bowman.
Please visit www.darkvalleypod.com to learn more about our show.
Find out more at https://dark-valley-pod.pinecast.co
This podcast is powered by Pinecast.