S1E6 - We're All Friends Here
1 year ago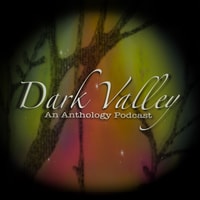 Episode Notes
Content Warning: Disordered eating of a child, a hospital rehab, siren type alarm (sound effect)
Episode 6: We're All Friends Here
Kristen Bryers and Jenna Green head to their daughter's school after an incident, only to find that 6 year-old Zoe has made a secret friend.
This episode was written and directed by Mark Zurek.
Kristen was played by Rachel Faison
Jenna was played by Cara Picone
Mr. Hoffman was played by Gerrard James
Zoe was played by Cole Whitmore
Dr. Ng was played by Si Chen
The Narrator was played by Mark Zurek
Dark Valley is produced and edited by Elsbeth Denman
This podcast is recorded under a SAG-AFTRA Collective Bargaining Agreement.
It is made possible by the generous support of our patrons at Patreon.com. including: Ryan Astheimer, Charlie Neal, James Malloy, Joshua Denman, Calie Ann, Sylva, Honey Brea, Joshua Ryan, Maryann Mengak, Charlotte and Peter, Madeline Denman and Michael Bowman.
Please visit www.darkvalleypod.com to learn more about our show.
Find out more at https://dark-valley-pod.pinecast.co
This podcast is powered by Pinecast.